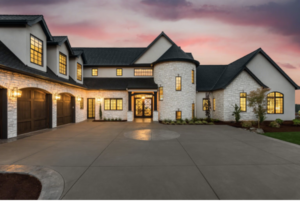 Loomis takes its name from one the of town's pioneers, James Loomis. At one time, James Loomis was the whole town—saloon keeper, railroad agent, express agent, and postmaster. In the early part of the 20th century, Loomis was the second largest fruit-shipping station in Placer County.
Loomis remained part of unincorporated Placer County until December 17, 1984, when the Town of Loomis officially incorporated. The Town was in danger of being annexed by its neighbor Rocklin and the residents voted to incorporate to preserve local control, partly on the issue of preserving the "small town" character and historic structures such as the High Hand and Blue Goose fruit packing sheds which sit between Taylor Road (a segment of historic Highway 40) and the Union Pacific Railroad tracks.
Loomis has a hot-summer Mediterranean climate that is characterized by cool, wet winters and hot, dry summers.
Click on the below links to see what makes Loomis a great place to live!
---
---
---
Schools Near Loomis