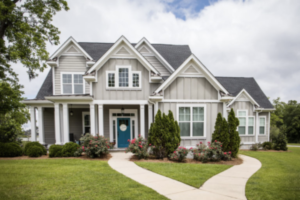 Roseville is a thriving city, has seen steady population growth throughout the recent decades, as shopping centers, major retailers, and homes were constructed throughout the city. The growth rate was modest until 1985. Between 1929 when the population was 6,425 people and 1985, the population grew by only 22,563 people. In 1985 the population stood at 28,988 people. Five years later it was 44,685 people, and by the year 2000 it was 74,234 people. Some of this growth was fueled by the location of major employers, such as Hewlett Packard (in 1979) and NEC in 1983. The population as of 2014 was 126,956 people.
While the character of Roseville has changed over the years, as the city grew from its small-town beginnings to its status as a major urban city today, it has retained some of its historic beginnings. Roseville is no longer a railroad town, but the Union Pacific Railroad is still the sixth-largest employer. Current visitors can now visit the revitalized historic Vernon Street and old Downtown areas which had been in decline for decades but were recently rehabilitated. All in all, Roseville is a wonderful place to call home and continues to be a major draw for new home buyers.
Explore the below links to discover all that Roseville has to offer its residents!
---
---
---
Schools Near Roseville