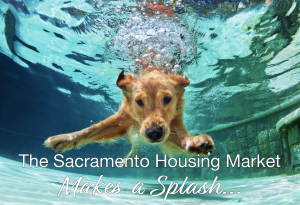 The Sacramento real estate market continues to make a splash with historically low inventory, high competition, and rising prices. While there's no denying that our current market favors sellers, this month's newsletter highlights some ways that buyers can prepare before diving into the real estate pool. We also take a look at data that supports a wave of growing inventory within the next year.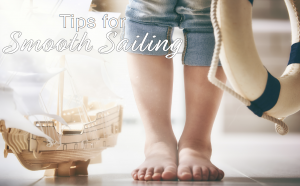 Whether you are planning on buying, selling or both, you may find yourself competing with countless others in this red hot market. However, taking care of the items listed below can help you get the edge you need and ensure smooth sailing ahead.
Patience is key: Let's face the facts…it's a tough market for buyers in most price points right now. Some buyers are being rushed to make decisions, which can quickly lead to remorse over paying too much for a home. So our advice? Take your time, be patient, and keep logic in mind when submitting offers. It's also important not to become over-invested in one home because of the bidding wars taking place in this overheated market. This doesn't mean you should stop looking however – persistency and patience is key. Be ready to check out available homes as soon as they hit the market and act quickly once you come across the right home.
Find the right real estate agent: This brings us to our next point. Whether this is your first or fifth home purchase, it's still wise to enlist the help of a buyer's agent. After all, it doesn't cost you anything out of pocket, and a good agent will help you by sharing their inside knowledge not only of the neighborhood, but also help establish what's a good value in your price range. Plus, they'll arrange showings on your behalf and they may also be able to alert you to red flags you'd otherwise miss while touring properties.
Clean up your credit: Your credit score not only impacts your ability to secure a mortgage at all, but it will also determine the interest rate you'll pay. If you're worried about your credit score, start working toward raising it by paying all your bills on time and making sure your balances are low. Check your credit report by contacting the three credit bureaus: Experian, Equifax and TransUnion. You're entitled to a free report from each agency once per year. If you spot an error, having the report amended will boost your score. Pro tip: Speak to an experienced mortgage professional. Sometimes they can advise you on what (and what not) to pay down or off, in order to improve your credit score.
Save for a down payment (and then some!): Being able to put 20% of the purchase price down at your closing isn't necessary, but it could increase your chance of your offer being accepted. In today's market, sellers are often looking for the most money down possible. Increasing your down payment could also help you in terms of better rates and overall monthly payments. It can also help you avoid paying for private mortgage insurance (PMI). Last but not least, it's wise to save for emergencies because once you're in your new home you never know what may suddenly need repair.
Get pre-approved for a mortgage: Getting pre-approved lets sellers know you're the real deal. And, it lets you know what you can afford, so you can focus on the right price points and choose the perfect home to go after with confidence. Rather than just getting pre-qualified, which is more like an estimate of what you can borrow, a pre-approval means the loan is much more likely to get through underwriting once you get a home under contract because the lender has already assessed your credit, income, debts, and assets. Plus, if you find yourself competing for a property, being able to tell a seller you're pre-approved will give you the advantage you need against others who are not. Finding a lender that has the shortest close time is another advantage in today's hot market. Our preferred lender, Summit Funding is coming out with a 15-day close guaranteed. Contact Summit Funding Senior Loan Officer Chris Stahl at 916.768.8000 to begin the pre-approval process.
Do your due diligence: Think you've found an area you like? Check out neighborhoods at different times of day, and be sure to notice traffic patterns. For example, is the home you like on a street that drivers use to dodge traffic on main streets? Will you encounter school drop-off or pick-up congestion that will make getting in or out of your driveway a hassle? Consider all these factors and anything else that may appeal to you, or bother you personally, as you're driving past potential homes.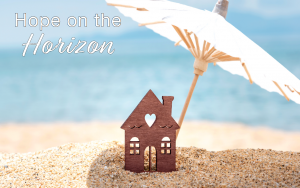 While lack of inventory and high competition has made for a challenging market for buyers, get ready, because it looks like things are about to get at least slightly better for people searching for a home. According to data outlined in a recent realtor.com article, about 10 percent of homeowners plan to list their home this year—with another 16 percent planning to list in the next 24 to 36 months. That translates to an additional 1.5 million homes hitting the market—which, while not enough to completely end the historic inventory shortage, is certainly a solid start.
Options for first-time buyers should also improve. More than half of the buyers planning to list their homes this year (58 percent) have homes valued at $350,000 or less—which means more affordable options should be hitting the market soon.
As we take a closer at the Sacramento housing market, we are also seeing a slight increase in active listing inventory according to the Sacramento Association of Realtors – an increase of 9.4 percent from February to Marchand another increase of 9.6 percent from March to April to be exact. While still very competitive, experts suggest that a leveling market is on the horizon.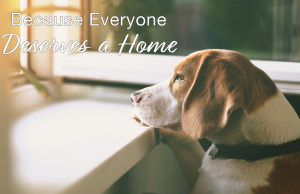 We are proud supporters of The Sacramento SPCA and we are committed to helping animals find their forever homes. That's why Diez & Sigg Properties is a returning sponsor for this year's Doggy Dash Event. This year's event will once again be a virtual experience. However, just because we won't be walking side by side, doesn't mean we can't still walk together to save more lives!
On June 5th, walk around your neighborhood with your pup, hit a local park or trail, or get creative at home with your pooch. The Sacramento SPCA will be kicking off the walk LIVE on Facebook and you will be able to share your photos, videos and participate in activities throughout the day. You will still see some of their famous Bark in the Park games and contests to participate in right at home! They will be tracking all the fun using the hashtag: #SSPCADASH2021
Ways you Can Contribute: If you would like to contribute to this cause, you can do so by purchasing a Doggy Dash T-shirt as a part of our "pack". Click here to purchase your shirt. You can also make a donation here.
Enter our raffle to receive a FREE Pet Gift Basket (valued at over $100!)